Written by Brett, Posted in General & Random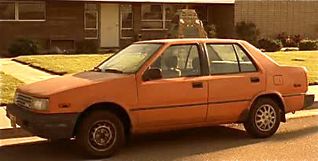 It's a Hyundai. (Yes, Hyundai.) Not the 80s shit-heap pictured here, but a brand new one from the brand to contend with. Read my latest online column in Vanity Fair and discover how I learned to upchuck my Hyundaitorade.
Simply click here, and be enlightened.