Written by Brett, Posted in General & Random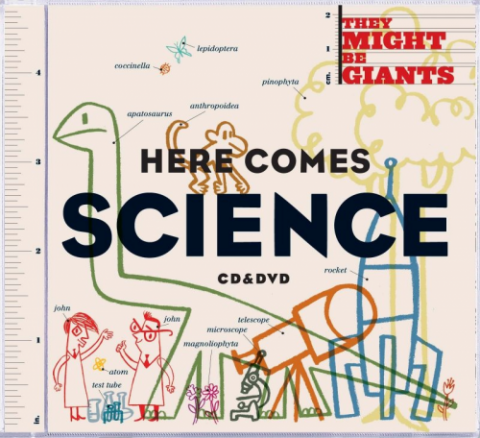 Here's yet another way for the Gay Uncle to combine his two core interests: Kids and Cars! When he's not busy writing the National Magazine Award winning column Noise Vibration and Harshness for Gunc's second-favorite automotive magazine, Automobile, friend of the Uncle–and fellow car mensch–Jamie Kitman manages a little outfit called They Might Be Giants. You might have heard of them? Anyway, the Giants have a new video out from their upcoming kids album "Here Comes the Science" (out 09/01) all about more carbon neutral forms of motorized transport. It's called "Electric Car", and while the vehicle featured in it isn't nearly as sexy as the G.U.'s current voltage favorite the Tesla Roadster, it seems to be able to go anywhere on land or sea, like an Amphicar, and magically morph in size. Also, there are some Busby Berkeley-style choreography sequences. And it's cute as shit.
So what are you waiting for? Watch it right now by CLICKING HERE.